5 Ways to Bring Geometric Patterns into your Garden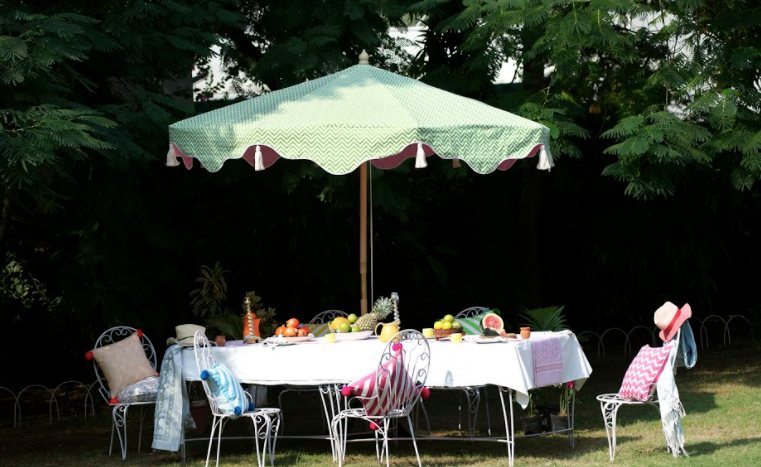 At East London Parasols there's a strong representation of chevrons in our designs. Zigzags are an easy way to bring a contemporary look into a garden, and are simple to match with other colours and patterns.
The Aretha parasol has a tasseled canopy covered with hand block printed charcoal grey chevrons. It's lined with bright yellow taffeta and matching yellow tassels. Vibrant, fun and definitely geometric.
This cement planter from Scandiscape would look lovely in a group, imagine them filled with ferns and grasses, or even flowering plants to break up the geometry.
These Charles Bentley chairs are seemingly available all over the internet- they're bright, fun and will perk up any garden.
Those chairs probably need a little bit of added squashiness and there's nothing better than one of our hand block printed cushions with dove grey zigzags, lime zigzags and yellow tassles- filled with the finest duck down cushioning.
Finally, what better to mop up the happy dribble when you see your gorgeous geometric garden than a zigzag napkin and tablecloth? Contrast them with abundant fruits, platters of food, jugs of cocktails and enjoy your glorious garden.