5 Ways to bring Colour Outdoors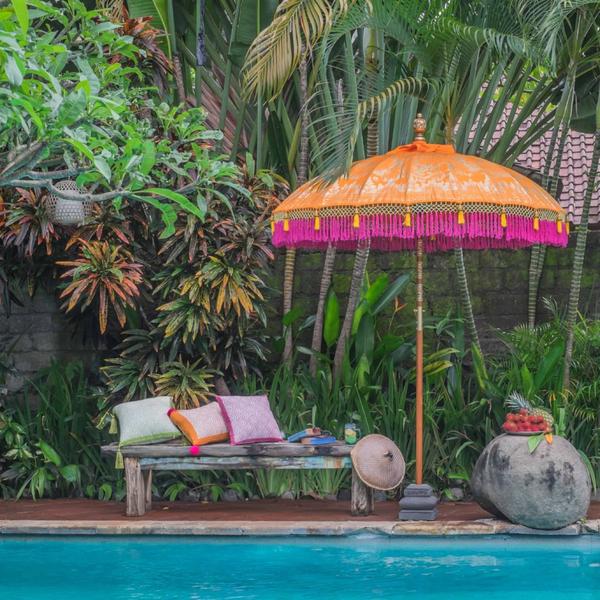 At East London Parasol Co we believe that with colour, more is more. The more colour and pattern you bring together, the less any one thing stands out. You can be brave and bold with accessories and soft furnishings that are a low-commitment and minimal effort style statement. Or you can be brave...
And the biggest and bravest way to make your garden colourful is a feature wall...
If you'd like something a little more temporary a parasol like Etta and Whitney is an immediate show-stopper in any garden. You can build a colourful scene around a parasol very easily, as soon as you open it the job is basically complete.
Make the space under your parasol and around your garden comfortable and colourful with vibrant cushions and textiles. Cushions aren't just for outdoors, you can bring the continue your colour theme between your indoor and alfresco scenes.
This bistrot table is a chic and fun way to enjoy your garden. If you don't want to fork out for a new one a quick trip to a hardware store for some paint would have the same effect.

When it comes to colour you can't compete with nature. Flowers are the most colourful thing around and great for bees. We've got to look after bees! Poppies and Dahlias attract bees and butterflies, who wouldn't want butterflies in their garden...